Category: UtilitiesApplication
OS: Windows
Latest Version: V7.32 – 2023-10-28
Developer: Bandisoft
Files: BANDIZIP-SETUP-STD-X64.EXE (6.8MB)
---
Free compression program with fast speed and various features
Bandizip is a free compression program with fast speed and support for various formats. You can use various functions such as split compression, compressed file encryption, file management, etc. The paid edition provides additional features such as compressed file recovery and malware scanning.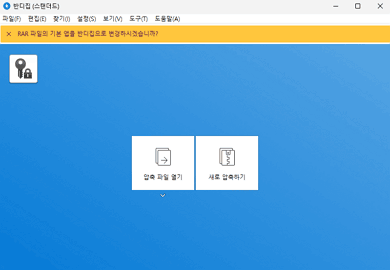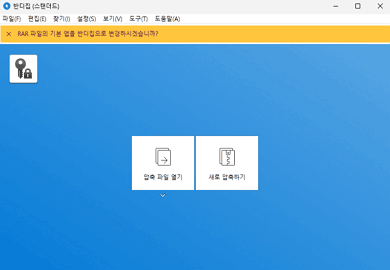 Bandizip Main Function
Bandizip is a free compression program with fast and powerful features.
Excellent compatibility with Bandisoft products.
You can download it for Windows 7 or higher and macOS 10.13 or higher.
You can modify internal files without decompressing them or check in advance whether compressed files are damaged.
Compression supported formats – .ZIP, .7Z, .ZIPX, .EXE, .TAR, .TGZ, LZH, .ISO, .GZ, .XZ, etc.
Bandizip Paid features
The paid version removes ads and can be owned permanently with a one-time purchase.
You can enter the password for the compressed file or find the password.
You can preview image compressed files or check internal files for malware infection.
Up to 64 multi-core capabilities allow for very fast large-capacity compression and decompression.
Bandizip FAQ
How to set a password for Bandizip compressed files?
Here's how to set a password for your compressed file:
1. When setting up a compressed file, click "Set Password".
2. Enter your custom password and click OK.
What is the Bandizip split compression method?

Split compression can be used in the following ways:
1. First, run the program and set file compression.
2. Select "Split Compression" at the bottom of the compression menu.
3. You can set up custom split compression and start split compression.
When splitting and compressing, you can manually set the size of frequently used files or automatically set the size appropriate for the media used.
Bandizip Language support