Category: MultimediaApplication
OS: Windows
Latest Version: V2.2.27.0 – 2023-09-18
Developer: GOM & Company
Files: GOMAUDIOKORSETUP_NEW.EXE (11.7MB)
---
Lyrics that can be customized, music broadcasting player
Gom Audio is a music streaming program developed by Gom & Company. It is possible to play high -quality music and play all music files regardless of form. Provides custom lyrics.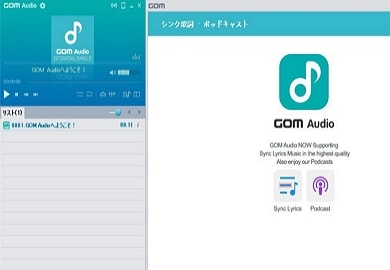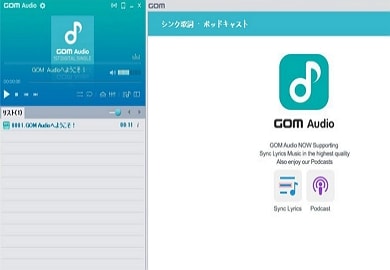 Gom Audio Main Function
Lyrics
Gom Audio provides lyrics that can be customized. It is possible to edit it directly and there is a lot of household data.
High quality music play
You can play high quality music. Detailed sound quality is possible and damaged files are also played.
Various forms
There is no restriction on playing music programs. Most formats support.
Power management
It supports power saving mode. When running in the background, you can use a smaller resource to lower your CPU share.
Device and theme support
It is available in Windows, Android. You can use dedicated themes such as mini mode and theme mode.
Gom Audio Alternative
Saycast: High -quality music broadcast, radio listening program
Melon Player: Music Player that provides a variety of functions
Gom Audio FAQ
How can I listen to music broadcasts in Gom Audio?
You can listen to music broadcasts in the following way.
1. Run the music player and right -click -click the music broadcast button. (Shortcut F11)
2. You can listen to radio and music broadcasts by clicking on the GOMPOT or music broadcast menu.
How can I modify the sync lyrics in Gom Audio?
1. Right mouse after running music player
2. Click the Sink Lyrics button.
3. You can register or modify the lyrics.
Gom Audio Language support