Category: UtilitiesApplication
OS: Windows
Latest Version: V9.0.62 – 2023-11-15
Developer: XUANZHI INTERNATIONAL CO., LIMITED
Files: LDPlayer9_kr_1002_ld.exe (2.5MB)
---
Excellent performance, stable emulator
The LD player is an emulator that can use mobile games as a PC. Easy key settings, manipulation, high-definition gameplay, stable and powerful security. In addition, through optimization, you can use various features in your app.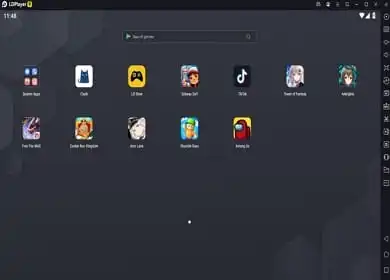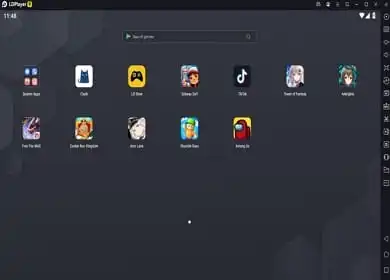 LD Player Main Function
Fast speed support
Basically, it is a very light app player. You can play mobile games in a comfortable environment.
Various versions
Different versions are available depending on the PC you are using. If you have the latest version of a high-spec PC, you can use version 9, if you have a medium-spec PC, you can use version 5, and if you have a low-spec PC, you can use version 3.
Optimization settings
Optimization can be done through the player's own settings. Settings may vary depending on single mode and multi mode. Gaming optimization settings are available.
Multi-instance support
It offers various multi-instances. This allows you to play multiple games in one app player.
Gamepad support
Game play is possible with gamepad and joystick. You will need the latest version of the player for compatibility.
Screen recording
You can record the screen while playing. You can easily start and stop recording.
Use virtual key
Supports customizable virtual keys. Easier gameplay.
Use one-key macros
It provides a key macro function that allows you to group frequently used keys together. You can use various commands together.
LD Player How to install
1. First, run the LD player installation file.
Click the "Install Now" button and proceed with the installation.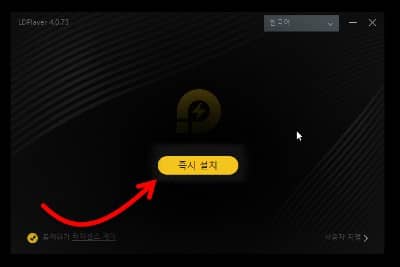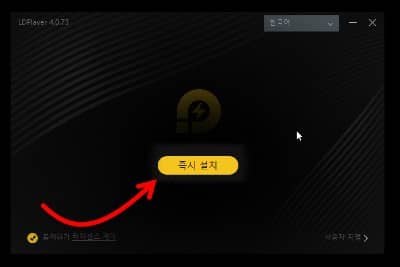 After installation is complete, click the "Start Now" button to go to the app screen.
LD Player Guide
LD Player How to optimize your game
Game Settings – High Frame Mode Settings
Frame rate 60FPS, vertical sync settings
Turn on ASTC texture support
Advanced Settings – Set resolution to fit your screen
Check Disk Management and Cleanup
LD Player FAQ
Stuttering occurs when using LD Player.
If stuttering continues while using the program, you can resolve the problem by adjusting the frame rate.
What can I do with LD player optimization?
App player optimization can be done in the settings within the program. For detailed optimization methods, please refer to the guide tab in the text.
Do I have to do the LD player virtualization (VT)?
Virtualization operations vary depending on your PC environment and may already have the virtualization feature turned on. It is recommended that you go to virtualization after confirmation.
LD Player Language support