Category: SocialNetworkingApplication
OS: Windows
Latest Version: V1.10.9 – 2023-10-02
Developer: Naver Corp.
Files: BAND-1.10.9.exe (107MB)
---
Easily create meetings and share schedules
Naver Band PC version is a social networking app that allows you to hold small meetings on various topics. You can set recruitment conditions to recruit members that fit your topic, and you can create various missions to create and carry out goals with group members. You can share photos and files, and even share detailed meeting dates through the calendar feature.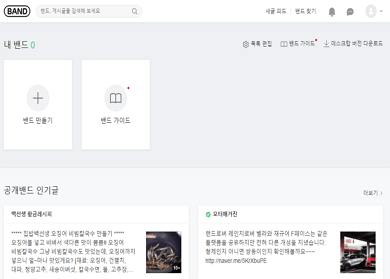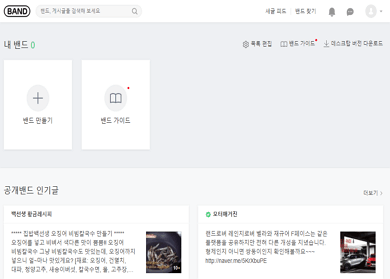 Naver Band Main Function
Meetings on various topics
Through Naver Band, you can participate in meetings on various topics such as idols, travel, photography, pets, hiking, and study communities.
Device support
BAND PC version of the band is available for Windows 7 or higher and macOS 10.1 or higher. It also supports Android and iOS operating systems.
Mission meeting
You can have various mission-related meetings, such as learning an English sentence every day, exercising every day, or waking up every morning. You can complete the mission or share it on social media while you are in progress.
Media sharing
You can share various media such as photos, videos, and schedules at meetings. Provides unlimited capacity. Share your precious moments together!
My profile
You can decorate your profile by uploading and updating your profile photo, verification badges, etc. You can display comment and like buttons on your user profile.
Non-face-to-face live
You can deliver meetings or videos non-face-to-face through live broadcasting. Smooth communication is possible even without meeting in person.
Messenger
You can use 1:1 chat and group conversations with meeting users. You can have colorful conversations with group members.
company work
It provides various functions necessary for work, such as work schedule notices, shared calendars, and To Do checklists.
Local gathering
You can check the local consumption around you. You can set your region and communicate with a variety of users.
Naver Band Guide
Naver Band How to use?
How to install and sign up
Profile Setting
Write a post
Naver Band FAQ
How can I download all photos from the PC version of Naver Band?
To download photos, you need the following method.
1. Click on the photo of the post in the text of BAND.
2. Select the photos you want and start downloading.
3. Select all photos to download them all.
How can I start the Naver Band PC version live broadcast?
You can start a live broadcast by clicking the Write – Start Broadcast button. It's easy to use and allows your group to join you live. There is no limit to the number of people.
Naver Band Language support