Category: MultimediaApplication
OS: Windows
Latest Version: V9.0.0 – 2023-11-08
Developer: TVING Co., Ltd
Files: Tving.app (32MB)
---
Watch movies and TV shows simultaneously with one ticket
TVING is an OTT service that allows you to watch a variety of movies and TV shows with a single ticket. If there is a work you want, you can download it and enjoy it offline. You can also watch TVING content on multiple devices, including computers, tablets, and smart TVs.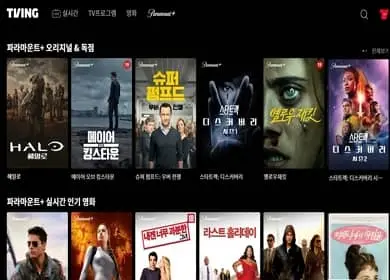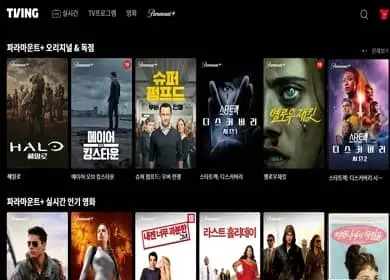 TVING Main Function
Stream a variety of content, including movies and TV shows

Clock repeats faster with Fast VOD

Can be seen on TV via Smart TV connection

Supports multiple operating systems and devices including PCs, mobile devices and tablets

Provides various overseas original content, such as Harry Potter, Witcher, etc.

Up to 4 multiple profiles provided

TVING Price
TVING ticket table
Basic
Standard
Premium
Price(M)
₩7,900
₩10,900
₩13,900
Profile
1
2
4
Maximum quality
720p
1080p
4k
Viewing
X
✔️
✔️
TV
X
✔️
✔️
TVING Movie and drama recommendations.
TVING FAQ
Is there a way to use TVING for free for a month?
You can use it for free for one month through LG U+, Naver Plus, and Galaxy Store membership passes.
How can I watch TVING live?
Here we explain how to watch it live:
1. First, log in.
2. Select the "Live" tab at the top left.
3. You can watch a variety of streaming videos, including popular live TV and recommended popular shows.
TVING Language support