Category: SecurityApplication
OS: Windows
Latest Version: V4.10.0.528 – 2023-11-14
Developer: AhnLab, Inc.
Files: V3Lite_Setup.exe (85.8MB)
---
Security with strong functions and user convenience
V3 Lite is a vaccine program developed by AhnLab. One -click test allows you to organize your program, optimize your registry, and test malicious code at once. You can select and delete unnecessary programs through Active X and Toolbar Management. You can also check the malware by conducting suspected app isolation test.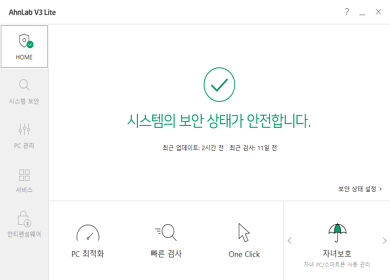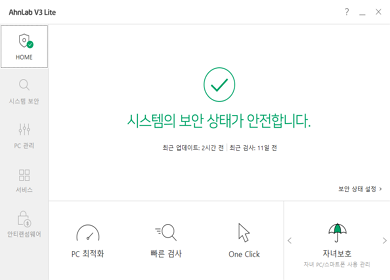 V3 Lite Main Function
High -performance vaccine
There are a lot of users around the world. The vaccine program itself is very excellent and can block viruses and ransomware.
Malware test of high quality
You can check the overall area of the system. You can detect and remove malware in all areas, including the memory or process that forms the system.
Update inspection and automatic update
When you run the program, it will be executed after confirming the update. You can always check the latest version and provide automatic update features.
Privacy
You can organize your location information, web cache, or cookie files. You can organize your location information, web cache, or cookie files.
Real -time inspection
It is a function that automatically turns on when using a PC. If you do not specify it, a virus test for all programs, folders, etc. will take place. Exceptions can be excluded from real -time monitoring when specifying the exception program.
Automatic URL and file inspection
Real -time inspections allows you to check the URL and installation files in which you are connecting. You can block the file that is a security threat.
Various device support
V3 can be used on various devices such as PC and mobile. Mobile offers plus features.
Unnecessary program removal
You can manage your program. You can check the program frequently used and delete it yourself.
PC Optimization
You can delete all unnecessary files on your PC, such as junk files installed on your PC, browser cache, and emptying bin. Automatically optimize.
Child protection setting
When setting, you can block harmful information sites and videos. Set your child's PC usage time and allow it to be automatically terminated.
V3 Lite How to install
Download the installation file and run it.
I agree to the license agreement, set the installation folder, and click the installation button.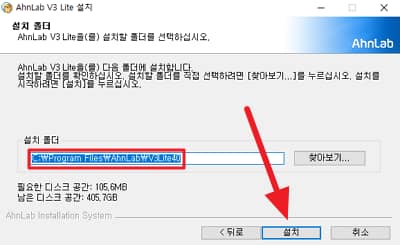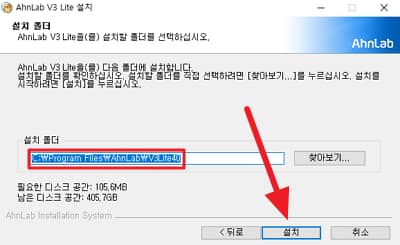 After all the installation work, you can use the V3 Lite.
V3 Lite Related Document
V3 Lite How to use?
V3 Lite FAQ
How can I remove the V3 Lite ad?
Ads can be removed from app settings. See the following methods:
1. Run the V3 Lite and click the bottom gear icon.
2. Connect to other settings, use environment, and notification settings.
3. Check "Do not look at the ad for 30 days."
How can I turn off the V3 Lite real -time surveillance?
Here's how to draw real -time monitoring of the vaccine program:
1. Click the "Hidden icon Mark" at the bottom right of the desktop.
2. Right -click the icon.
3. Uncheck the PC real -time inspection.
V3 Lite Language support