Category: BusinessApplication
OS: Windows
Latest Version: V5.16.10 – 2023-11-22
Developer: Zoom Video Inc.
Files: ZoomInstallerFull.exe (82.8MB)
---
Where else, all devices
Zoom is a video conferencing app where you can do video meetings. Unlimited voice calls and message functions are available, and you can participate in meetings without login. You can perform a variety of business activities through additional license purchases.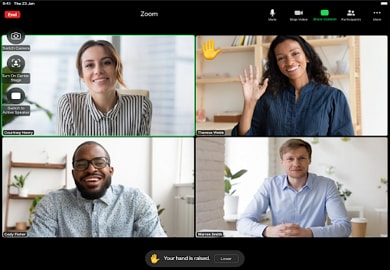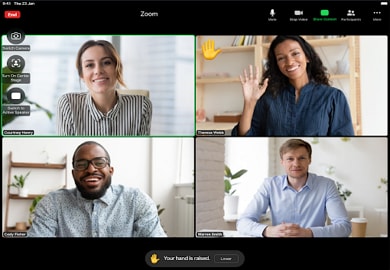 Zoom Main Function
Zoom is a communication program that allows various business activities such as video conferencing, messenger, and phone calls.
You can create a conference room that can last up to 40 minutes and conduct a video conference using a microphone and camera.
You can improve the quality of meetings by using various collaboration tools such as screen sharing, file transfer, gestures, and voting.
Additional effects are available, such as changing your background to a virtual background or using filters.
It provides a function to record meeting contents and scenes, and the recorded contents can be stored in Gmail or Google Cloud.
The tools you need for collaboration, including video conferencing, team chat, and calendar features, are available for free. More features are available through plan upgrades.
Zoom Price
Basic
Pro
Business
Company
Price
Free
$149.9
$199.9
$240
Participant
100
300
1,000
Time
40
Unlimited
Additional features
Recording script
Corporate branding
Unlimited cloud storage
Transcription
Add Zoom Add License
Zoom FAQ
How can I do ZOOM recording?
Recording capabilities vary depending on the room host's plan. In addition to the use of recording, you can resolve the recording program.
How can I set the Zoom virtual background background?
Here's how to set up a virtual background:
1. First, log in to Wep Portal.
2. Click the "Settings" button on the navigation menu.
3. Go to the "Virtual Background" option to select the desired virtual background.
Zoom Language support