Category: SocialNetworkingApplication
OS: Windows
Latest Version: V1.0.9019 – 2023-10-20
Developer: Discord Inc.
Files: DiscordSetup.exe (91.3MB)
---
Best Voice Chat App for Gamers
Discord is a social communication app that allows voice chat for various games and topics. You can create a server and communicate with a variety of topics, and add bots to help communicate activities. All parts can be used for free, and many more features can be used through NITRO subscriptions in your app.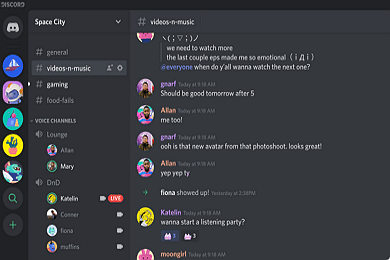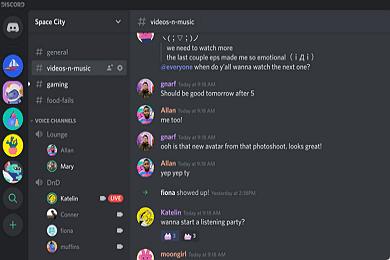 Discord Main Function
Discord makes it easy to create meetings through its servers. You can sync your contacts to find your friends.
You can have colorful conversations using text, emoticons, etc.
You can upload your own profile photo. You can create a unique profile.
Users can also create their own emojis by adding images. Use your own emoticons!
Provides uninterrupted, high-quality voice conversations. For voice conversations, users need a microphone.
Regardless of the format, including photos, videos, and files, you can share them in conversations.
A web version is provided. You can log in directly from the browser you are using, without the need for separate installation.
If you're not using the app, your status will appear automatically. There are various status display functions such as in-game, away, etc.
We offer a variety of servers. Join servers on topics you are interested in!
Administrators of a server can add other administrators to manage the server together.
You can create dedicated bots on your server. Add various bots such as song bots or chat bots!
You can share your screen with your friends. Share your screen and communicate together on your PC or mobile!
Authentication is required when logging in from a new region. High security.
We offer Nitro service, a dedicated rate plan. You can use emojis or share large files.
Discord Alternative
WhatsApp: A high-quality messenger that can be used all over the world
KakaoTalk: Messenger that supports all devices, chats, and calls
Discord How to use?
Discord FAQ
An error occurs when installing the Discord. How can I fix download errors?
If an error occurs, you can resolve it using the method below.
1. First, delete the app.
2. Start Windows and delete all remaining files in %appdata%, %localappdata%.
3. Reinstall Discord.
If you have a problem in the above procedure, please refer to the following article:
How can Discord Bot use?
We provide a variety of bots such as song bots and rhythm bots. You can create a server and add it on the dedicated bot site.
How can I join a server on Discord?
You can participate in the server by searching for the topic you want on the following site.
You can create a server through Settings – Create Server.
Discord Language support