Category: SecurityApplication
OS: Windows
Latest Version: V1.0 – 2023-11-11
Developer: ViOLeT
Files: MalwareZero.zip (10.1MB)
---
Removal of various malicious codes and blocking malicious advertisements
Malware Zero is a utility app that removes various malicious codes and blocks spam advertisements. You can remove files infected with malware through various paths. You can also delete unnecessary cache information accumulated on your computer and check for system tampering.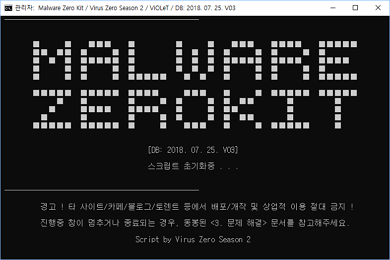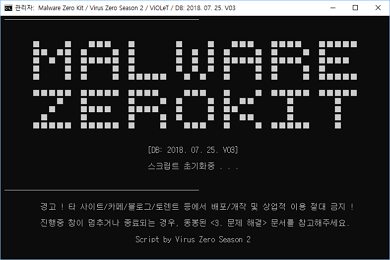 Malware Zero Main Function
Malware Zero can block unwanted malicious and harmful advertisements.
It can be used in the operating system or higher Windows 7.
Manual cleaning tools allow you to manually remove specific malware that cannot be removed by anti-virus programs.
If your PC is old, you can clean various junk files such as web cache and registry at once.
Malware-zero scanning can detect and wipe malicious DNS networks.
For malware that cannot be removed, you can request analysis through the report page.
Malware Zero How to use?
Unzip file
Check the instructions for use
Run Malware Zero as administrator
Malware Zero FAQ
How to use Malware Zero?
It is a malware diagnostic tool that does not require installation. You can use MZK in the following ways:
1. Install and unzip the compressed file.
2. Run the start.bat program with administrator privileges.
When running with administrator privileges, I get a "No permission to run" error.
You can solve this problem by granting administrator privileges in the program properties tab and then re-running the program.
Malware Zero Language support