Category: BusinessApplication
OS: Windows
Latest Version: V2.3.2 – 2023-11-09
Developer: Notion Labs, Inc.
Files: Notion Setup 2.3.2.exe (69.8MB)
---
Organize an efficient workspace anytime, anywhere
Notion is a workspace program that provides all the tools needed for collaboration. By organizing pages, we divide tasks for each user, share them efficiently, and pursue high productivity.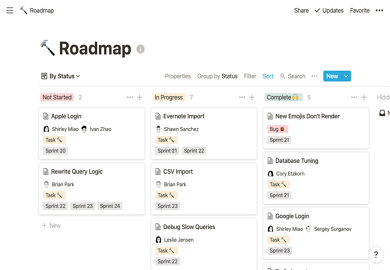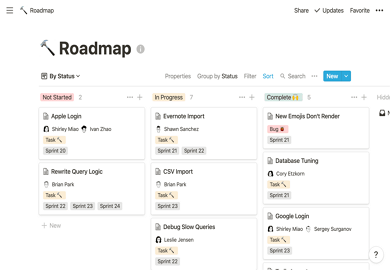 Notion Main Function
It is a collaboration tool that allows you to efficiently manage various project tasks and increases productivity.
You can communicate in a variety of ways, such as writing or leaving comments using a dedicated editor.
You can assign labels and tags, task holders, etc. and divide tasks.
You can check your task list using boards, calendars, tables, etc., and you can also mark the importance of each task or register a due date.
You can customize it yourself, such as inserting images or links on the page or organizing tasks. All pages can be decorated using dedicated templates.
You can take notes in various formats and write down ideas using the sidebar.
It supports a web version that can be used in various browsers such as Chrome and Firefox.
Notion FAQ
How to share templates?
Templates can be created and shared by users themselves, or templates created by other users can be shared. Take advantage of our community!
How to use Notion dark mode?
Here's how to use dark mode:
1. Select "Setting & Members" from the left menu.
2. Turn on the Dark Mode toggle button at the bottom of the menu.
Notion Language support